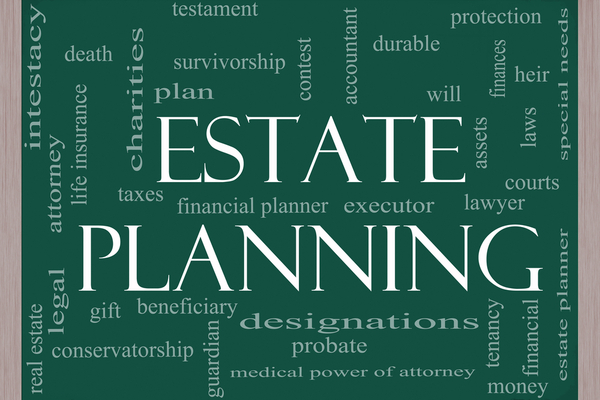 Medical Planning in Your Estate Plan
You might think the most important reason to have an estate plan is distributing assets according to your wishes and desires, and it would be hard to disagree with that idea. We think it is also important to consider the importance of your medical documents and the role they will play in the event you need medical care or attention. While we all know the adage attributed to Ben Franklin that "nothing can be said to be certain, except death and taxes," present day studies tell us 1 in 3 people face disability before the age of 65. Thus, it is probable that you (or someone you love) will need help making medical care decisions at some point before passing away. This means your health care documents should be up-to-date and accurately reflect your wishes for medical care and treatment during incapacity. For some of us, medical planning may be the most important reason to plan.

It is important to remember that most people go through a period of decline before passing away. This in-between time is frequently when your medical care planning documents hold key importance. The most well-known document used to confer decision making power and state your wishes regarding medical events is the Medical Power of Attorney. This is where you name an agent to make medical decisions on your behalf if you are incapacitated. This person will have to make specific and often complex decisions, so who you name is critical: A competent person relying on a good plan yields the "best" results. It is important to remember, however, that a "good" outcome may not include a recovery. Thus, the decision-maker you designate needs to understand your wishes and desires and be able to make compatible decisions even in the face of complicated medical options and highly emotional circumstances.

Without being named as a proxy decision maker in well drafted medical planning documents, your loved ones may have a challenging time gaining access to your health care providers and records. In today's world of privacy concerns, medical facilities may not share even basic information with family members in the absence of proper authorizations. One way to ease this problem is to execute a HIPAA release naming close family members as persons authorized to receive private health care information. The HIPAA release confers no decision-making power but allows medical personnel and care facilities to disclose otherwise confidential information about the patient's care.

Naming the right medical agent(s) takes thought and attention to detail. At Kling Law Offices, we understand that estate planning is not a one-size-fits-all business. Instead, we focus on learning your wishes and desires and work with you to develop a plan that suits your unique situation—regarding not only your financial wealth, but also the wealth of having the quality of life you and your family deserve. Please contact our office for a free consultation regarding your estate plan and all the important decisions that will make that plan truly work for you.

https://klinglawoffices.com/wp-content/uploads/2018/11/estate-plan.jpg
400
600
Michael Kling
https://klinglawoffices.com/wp-content/uploads/2022/11/kling-law-offices-logo.png
Michael Kling
2018-12-12 09:00:43
2020-02-25 10:45:16
Medical Planning in Your Estate Plan